The early years of parenthood are daunting. It can feel confining — like you're restricted to your home, stroller walks, or your precious 10 minutes walking the aisles of Target with a latte while your little one snoozes in the cart. Where are all the good spots for parents of very young children? Where can you and your baby go to relax, play and socialize? We have you covered with our favorite parent-approved indoor and outdoor baby-friendly locales across the Indianapolis area for kiddos ages 0 to 2!
16 Places Around Indianapolis to Take Your Baby or Toddler:
---
The Children's Museum of Indianapolis
3000 N. Meridian St., Indianapolis
Imagine 29 acres of land offering countless areas of fun for your tots. The world's largest children's museum has so many places for little ones to visit. Here kids can learn about history, discover new things, and even have a blast running around the spiral stairs positioned at the center of the museum. The museum is a fantastic historical center, although you're likely to see your children go straight for the Playscape. The Playscape (open to children 5 and younger) has a padded play area for less mobile babies. It also boasts private rooms for nursing and diaper changes.
For toddlers: There are many things to do here, but the Riley Children's Health Sports Legends Experience is the absolute best. Take your toddler around to try out each of the different sports. It's a great early way to gauge their interest level (if any!) in various sports, with 12 outdoor experiences and three inside exhibits.
Conner Prairie Discovery Station
13400 Allisonville Rd., Fishers
Conner Prairie's Discovery Station is a play area that is open year-round, and although it caters to kids through the age of 9, there is a special section just for you and your infant. A Mom's Room is nearby, providing a convenient space for feeding and diaper changes at Conner Prairie.
Eiteljorg R. B. Annis Western Family Experience
500 W. Washington St., Indianapolis
The newly renovated R.B. Annis Western Family Experience is not to be missed! Fan favorites, like the stagecoach, are ever-present, but the addition of imaginative play spaces that allow children to "plant" and "harvest" a garden, and serve food out of a kitchen, are perfect for little learners. You can also cuddle up and read in the library before riding off into the sunset on one of the horse statues.
12524 N. Gray Road, Carmel
Gymboree offers classes for infants (0-8 months), Crawlers (6-14 months), and Walkers (10-18 months), as well as family and music classes. Classes are a multi-sensory play and learning experiences that stimulate reflexes and builds brain power.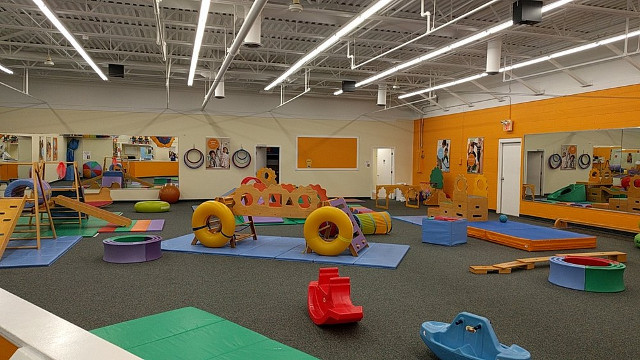 Holliday Park Nature Center
6363 Spring Mill Rd., Indianapolis
Hiking may be the shining star of Holliday Park, but don't overlook the year-round fun to be had in the Holliday Park nature center. The space boasts many live animals to enjoy (and a working beehive), but also baby-friendly toys, books, a fun loft to explore and even a stream to splash in! Bonus: It's FREE!
Kid's Planet
499 Southpoint Circle, Suite 101-102, Brownsburg
Kid's Planet has a multi-story indoor playground appropriate from new walkers to pre-teens. This is the perfect play spot for a multi-age family, with options for everyone. The padded toddler play area is inviting and perfect for your little one.
Kindermusik of Indianapolis
South: Friedens United Church of Christ, 8300 S. Meridian St., Indianapolis Downtown: Joy of All Who Sorrow Eastern Orthodox Church, 1516 N. Delaware St., Indianapolis
Kindermusik is recognized as a leader in music-based education for kids, and you can start bringing your newborn to classes when they're just a few weeks old. "Cuddle and Bounce" sessions are specifically designed for babies as young as 6 weeks. Licensed instructors lead parents and their little ones on an adventure of learning and fun while laying a foundation for musical exploration.
Indy Stars Gymnastics Preschool Open Play
8070 Georgetown Road, Indianapolis
POP, as it is affectionately called, is open to children 0-6, and the entire gymnastics floor is open for exploration for the children. Your baby may enjoy bouncing on a trampoline, exploring a foam block pit, or just moving their bodies on the padded gym floors. Every Wednesday from 10-11:30 am.
Library Story Times
Various locations
Even though your tot won't be reading their first novel for quite some time, the library is still the place to encourage a love of reading right from the start! The Indianapolis Public Library has 23 branches, each offering various events for kids.  Baby story times can help develop early literacy skills. Utilizing songs, stories, rhymes, puppets and instruments, these sessions engage your baby and make their first library experiences fun and exciting. Visit the website for specific times and locations for each event.
7249 E. 146th St., Suite 110, Carmel
If you're looking for a quiet spot to relax while your little one can play for a few minutes, Rose and Lois has exactly what you're looking for. A dedicated small corner of their café is dedicated to kiddos and is just right for little ones who want to keep an eye on Mom or Dad while they engage in some imaginative play. Bonus, the coffee is great!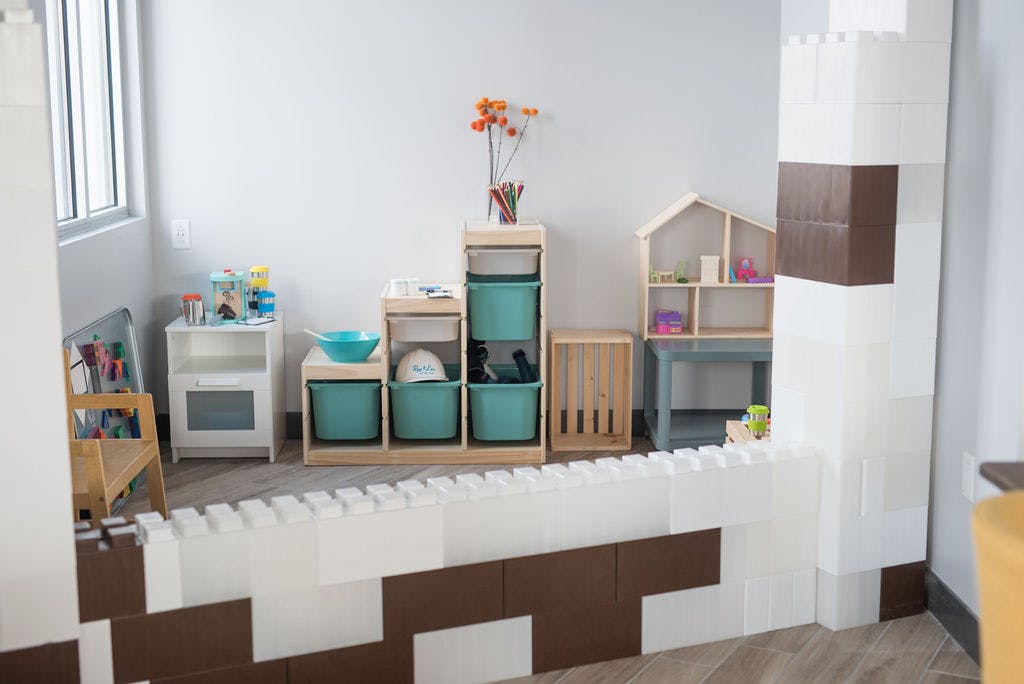 Related Article: Best Kid-Friendly Coffee Shops in Indy
Various locations
Teddy Bear Concerts with the Indianapolis Symphony Orchestra are aimed to connect preschool age children to the orchestra through story, music, and movement, but can be a great age-appropriate activity for the musically-inclined baby.
---
Want to take things outside? Here are our favorite parks for babies and toddlers.
Related Page: The Ultimate Guide To Indianapolis-Area Playgrounds
Founders Park, Carmel
We have two words for you: sand box! That's right, bring your scoops and buckets and let your kiddo dig right on in. In addition, there are swings and a toddler play area and walking trails to explore at Founders Park in Carmel.
Holliday Park, Indianapolis
Holliday Park's playground has something all parents want: a fenced-off toddler playground! You can feel safe your little one hasn't given you the slip and let them freely explore the kid-friendly play space.
Independence Park, Greenwood
When Independence Park was renovated, the goal was to create a space where children of all ages and abilities can play together and they nailed it! We love this space for families with many children, there's something for everyone.
Simon Moon Park, Westfield
A parent of a toddler must have designed Simon Moon Park! All the play structures are low and easy for early walkers to navigate. The rubberized turf makes for a soft landing, should your tot take a tumble.
Tarkington Park, Indianapolis
Tarkington Park's rubberized turf and sloping hills make it an ideal play space for little explorers.
River Heritage Park
River Heritage Park, located on Carmel's east side, has a modern playground with many fun structures designed for younger kids. Hiking with babies or toddlers is also ideal at River Heritage Park because of its soft rubber path. Perfect for pushing strollers or for toddlers to walk themselves.