Smithsonian Museum Day is an annual day of free admission at select museums across the country. This year, Museum Day will be celebrated on Saturday, September 17, 2022.
What is Smithsonian Museum Day?
For one day only, participating museums across the United States will channel the spirit of the Smithsonian Institution's Washington DC-based facilities (which offer free admission every day) and open their doors for FREE to those who download a Museum Day ticket.
How do I get tickets?
Tickets are free and available online for download. Participants can download one ticket per email address. The ticket provides free general admission on Saturday, September 17, 2022, for two people. Additional guests are required to pay full admission (prices dependent on museum). Tickets can be printed or shown on a smartphone.

Which Indiana museums are participating in Smithsonian Museum Day?
Indianapolis area
13400 Allisonville Road, Fishers
Conner Prairie is the destination for living history, inviting guests to step into the story and actively experience the connection between today and yesterday. With over 1,000 acres of prairie lands and woods on the White River, Conner Prairie offers education and adventure to more than 400,000 visitors of all ages each year.
500 W Washington St, Indianapolis
Explore the art, history and cultures of the West and Native America at the Eiteljorg Museum. Celebrating 30 years of telling amazing stories, the Eiteljorg Museum contains some of the most renowned collections of Native American and Western art and objects in the world, and offers can't-miss special exhibitions and dynamic programming for guests of all ages.
450 W. Ohio St., Indianapolis
The Indiana Historical Society collects and preserves Indiana's unique stories; brings Hoosiers together in remembering and sharing the past; and inspires a future grounded in our state's uniting values and principles. IHS is a Smithsonian Affiliate and a member of the International Coalition of Sites of Conscience.
111 East Main Street, Carmel
The Museum of Miniature Houses in Carmel, Indiana is one of only five museums in the country devoted to the art of scale miniatures. Our permanent collection is housed in seven rooms and comprises 30 fully-furnished houses, 50 room settings and collections that range from dolls to slide rules to antique linens.
700 W. Washington Street, Indianapolis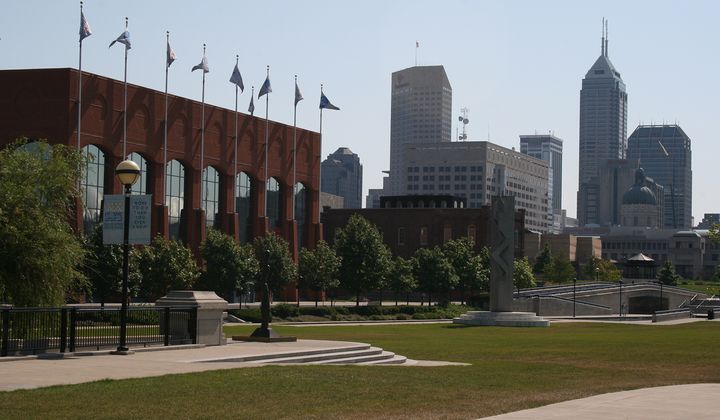 The NCAA Hall of Champions boasts two-levels of interactive exhibits to engage visitors and create a true-to-life understanding of what it takes to make the grade. Arena, on the first level, has all 24 NCAA sports represented and includes a novice to historian trivia challenge, current team rankings, video highlights, and artifacts donated from colleges around the nation.
110 W. Washington Street,Suite A, Indianapolis
Rhythm! Discovery Center is the world's foremost drum and percussion museum; founded by the Percussive Arts Society in 2009. Rhythm! features unique, interactive exhibits highlighting a rich collection of historic artifacts and hands-on percussion instruments. Drawing upon cultures from around the world, Rhythm! offers an incomparable experience in exploring the universality of rhythm and percussion, and its role in shaping communication, music, art, performance and society.
Other Museums Located In Indiana Participating in Smithsonian Museum Day:
1600 Wayne Street, Auburn
The Museum inhabits the former Auburn Automobile Company's international headquarters building, a place where history was made over 75 years ago. MSNBC News named the Auburn Cord Duesenberg Automobile Museum one of the "Top Ten Gearhead Destinations in the United States."
---
Related Article: The Ultimate Guide to Children's Museums 2 Hours from Indianapolis
---
1532 S 3rd St, Terre Haute
CANDLES is an acronym for Children of Auschwitz Nazi Deadly Lab Experiments Survivors. Through the lens of the Holocaust, visitors of all ages can learn about the consequences of choices, the importance of never giving up, the dangers of prejudice, and the need for genocide prevention today.
222 S Washington Street, Crawfordsville
Located in Indiana's first Carnegie Library, the Carnegie Museum of Montgomery County is an interdisciplinary museum of history, science and art.
226 W. Washington Blvd., Fort Wayne
The Fort Wayne Firefighters Museum is a history Museum focusing on the history of the Fort Wayne Fire Department from its beginning in 1839 through the present. They have artifacts from the 1860s, 1900, and beyond to todays fire equipment. Go back to the days of the hand operated equipment, to the horse drawn days, and then to the large modern fire trucks. Fire safety education is also available in our Fire Safety theater.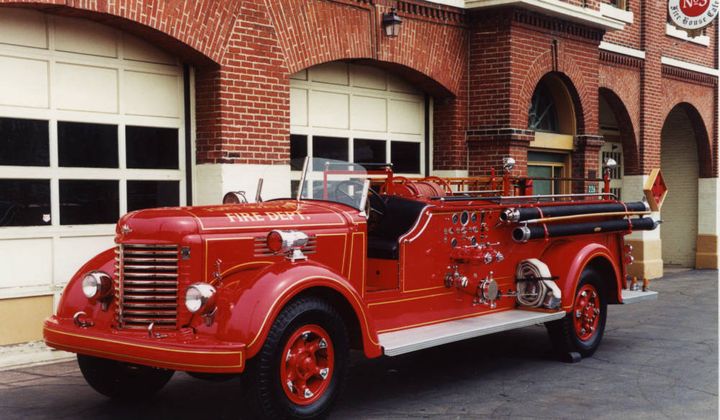 200 Wallace Ave., Crawfordsville
The General Lew Wallace Study & Museum celebrates the life and legacy of Civil War General Lew Wallace, author of best-selling religious novel Ben-Hur, territorial governor of New Mexico, and US Minister to the Ottoman Empire.
7408 Constitution Avenue, Cedar Lake
Unwind and discover The Museum at Lassen's Resort, operated by the Cedar Lake Historical Association, on the shores of Cedar Lake, Indiana. The 1920's come alive on the lake when you explore how Cedar Lake enriched a region and touched lives around the world in the brand new Story of Cedar Lake exhibit.
208 East Market Street, Vevay
The Switzerland County Historical Museum highlights the local culture and life from Native Americans to the Swiss settlers on through the 20th century here in Switzerland County. Exhibit topics include Early Swiss Heritage, Veterans Remembered, Professions, Domestic Arts, The Farmstead, and Childhood Memories.