Brown County State Park is Indiana's most popular state park located close to the historic artist's colony of Nashville, Indiana!
The park's many scenic, sprawling acres offer magnificent vistas, hiking and horse trails, abundant wildlife, and overnight campsites easily accessible to the public. With its close proximity to Yellowwood State Forest, the quaint artist's colony of Nashville, Indiana, T.C. Steele State Historic Site, Monroe Reservoir, Morgan-Monroe State Forest, McCormick's Creek State Park, and Indiana University, visitors can enjoy a wide variety of activities in southern Indiana.
Here are 6 things to do at Brown County State Park:
Horseman's Camp and horse trails between Brown County State Park and Yellowwood State Forest make Brown County Indiana a trail rider's destination. Choose from a 35-minute ride or 1 hour or take the little ones on a parent-assisted pony ride. The one-hour rides offer more scenic views but we would recommend for older children & adults for this one! Rides are available through October and are definitely a must-do while you are there! Open 9 am to 5 pm daily (weather permitting).
Hundreds of camping sites are available with bathrooms and showers. Spaces can fill up quickly but you will not be disappointed with beautiful views wherever you set up camp! Brown County State Park campgrounds offer primitive camping, campsites with & without electricity, full hookups, and horseman's camping. There is a camp store in the park for firewood, ice, and more. Pets are permitted at campsites, however, they must be on a leash of 6 feet or less and tended to at all times.
Click Here to see campground sites available.
Tip: Bring bikes to ride around ride all of the park to get the most out of your visit. Also, you must purchase firewood at the park. No outside firewood is allowed to help prevent it is 140+ OTHER insects, fungi, and pathogens that are known to travel in and on firewood. So please help keep the state park beautiful! Make your reservation HERE at one of the campsites available.
Related Article: The Best Places to go Camping near Indianapolis for Families
Looking for lodging options instead of a campsite? Check out these places:
Hiking is great family fun. Detailed maps are available to choose the perfect route! Beginner's, moderate, and advanced footpaths are ready for you to choose from but be sure to look at the detailed map to know where you are going. Terrain could be rugged and weather definitely comes into play. If it has been raining, beware that some spots on the trails may be very muddy so plan accordingly!
Related Article: Top 5 Fall Foliage Destinations in Indiana
The Nature Center at Brown County State Park houses a snake exhibit, bird-watching room and other informative displays and interactive exhibits. The outdoor Interpretive Gardens include a variety of gardening exhibits. During the summer months Brown County State Park offers an auto tour of the park with cassette tape. Inquire at the Nature Center. Summer hours: Monday – Saturday 8:30 am – 4:30 pm & Sunday 1 pm – 4:30 pm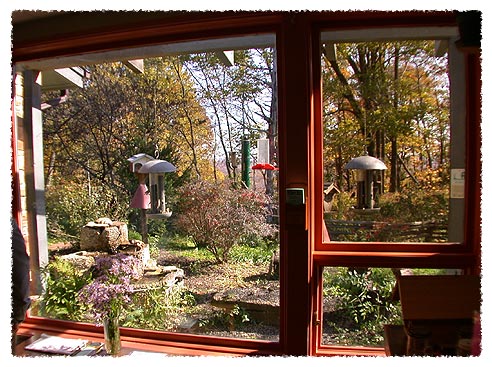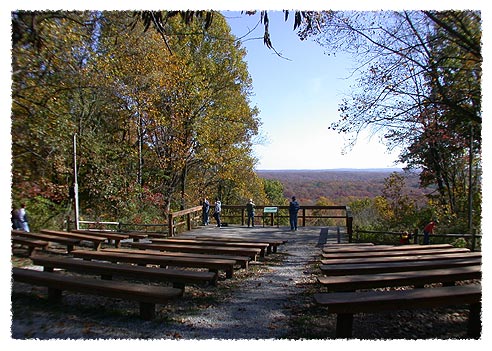 If you are not looking to stay overnight there are many picnic spots available! Hesitation Point is one of the most well-known vistas in the park. Picnics at the overlooks are one of the park's most popular activities in the autumn.
At Brown County State Park you can enjoy warm-weather fishing or ice fishing for bass, bluegill and more on both Ogle Lake (17 acres) and Strahl Lake (7 acres). Non-motorized boats (e.g. canoes, kayaks, rowboats) are allowed on Ogle Lake only. However, there is no boat ramp and no boat rental. A state license is required to fish at Brown County State Park. Licenses are available at the park office, as well as online and by mail. For more information about purchasing a state fishing license go to INHuntFish.com