All Aboard! Calling all train lovers. The holiday season is here, and so are Holiday Train Rides.
Picture this: Your family all dressed in pajamas snuggled together, covered in blankets, with a fire crackling in the fireplace. Next to you sit bowls filled with buttery popcorn and mugs of steaming hot cocoa covered with melted marshmallows. Your children watch wide-eyed as The Polar Express zooms across the screen headed for the North Pole. As they hear the roar of the engine and sound of the whistle blow, they wonder what it would be like to be aboard the train.
Whether it's a scene like that, a train track assembled carefully under the Christmas tree or a train ride destined for a holiday shopping spree, trains and Christmas go hand-in-hand. And now your child won't just have to wonder what it's like to be a passenger. Related Article: Best Spots to See Christmas Lights in Indianapolis 2022
Holiday Trains Rides near Indianapolis:
Location: Nickel Plate Express | Noblesville | The excursion boards in Forest Park, Noblesville. (825 Forest Park Drive, Noblesville).
Dates: November 19, 20, 25, 26 & 27; December 3, 4, 10, 11, 16, 17, 18, 21, 22 & 23
Price: $42-$45; Kids 3 and under are free when seated on a parents lap
Purchase Tickets Here
All Aboard for a magical Christmas experience! Take an hour and fifteen-minute ride with Santa himself! See Santa's workshop and cross over beautiful Morse Reservoir while singing Christmas carols and sipping hot chocolate. The ride includes a cookie and gift from Santa. Adult beverages are available for purchase onboard. Kids 3 and under ride free on a parent's lap.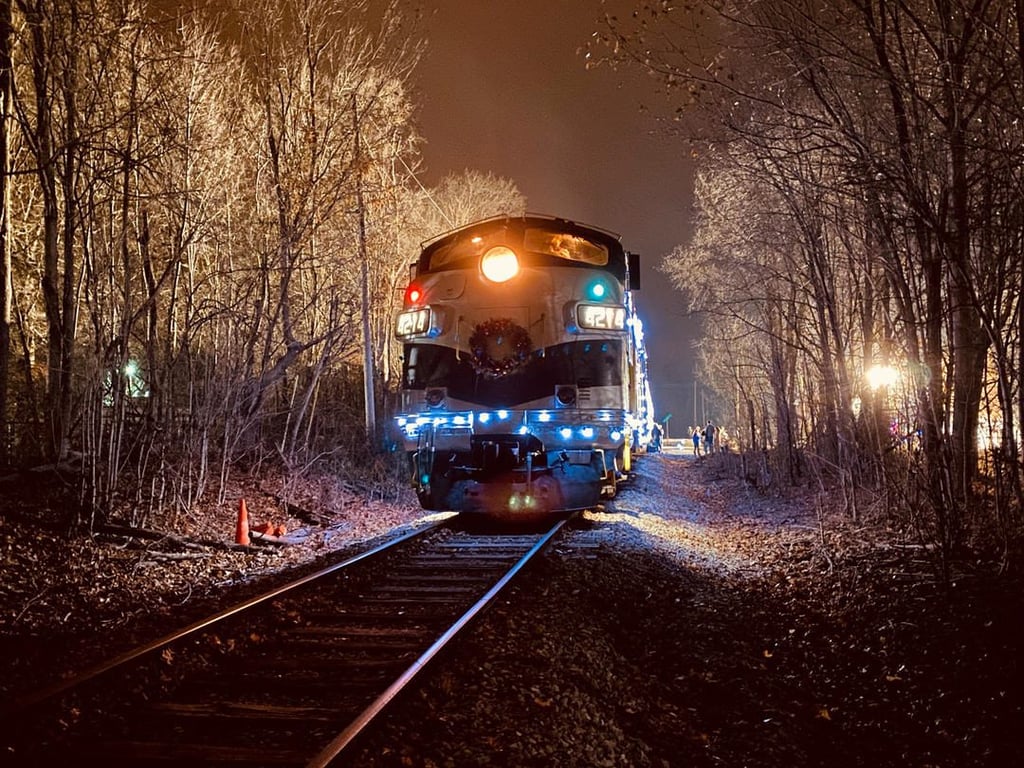 Location: Sullivan Hardware | Indianapolis
Dates: Tickets on sale Nov. 1, 2022.
Price: $30 for a train ride only; $60-$75 for the train ride and stop to see Santa
Purchase Tickets Here
The Sullivan Express is ready to take you and your family on a memorable trip to see Santa at the North Pole! Your family will check in at Central Station at our Keystone location. After leaving the station the narrated train ride will travel to the North Pole with lots of surprise visitors along the way!
Non-stop ticket: Enjoy a non-stop train ride through the North Pole. This train does not include a meet-and-greet with Santa, but it will surely get you in the holiday spirit! Tickets $30.
Location: Indiana State Museum | Indianapolis
Dates: Nov. 25, 2022 – Jan. 2, 2023
Price: Included with general admission to the Indiana State Museum. $8/child; $11/adult; kids under 3 are free.
Purchase Tickets Here
The Snowfall Express Train is a 5-minute train ride part of the Indiana State Museum's Celebration Crossing. Head up to Level Three to hop on the Snowfall Express! Journey through the forest populated by animals celebrating the coming winter and first snowfall. Late autumn and winter scenes come alive with charming, whimsical characters, movement and music. You'll encounter critters putting on their warm winter clothes, baking cozy meals and enjoying winter sports. The new, ADA-accessible train will allow everyone in the family to enjoy the nearly five-minute trip together.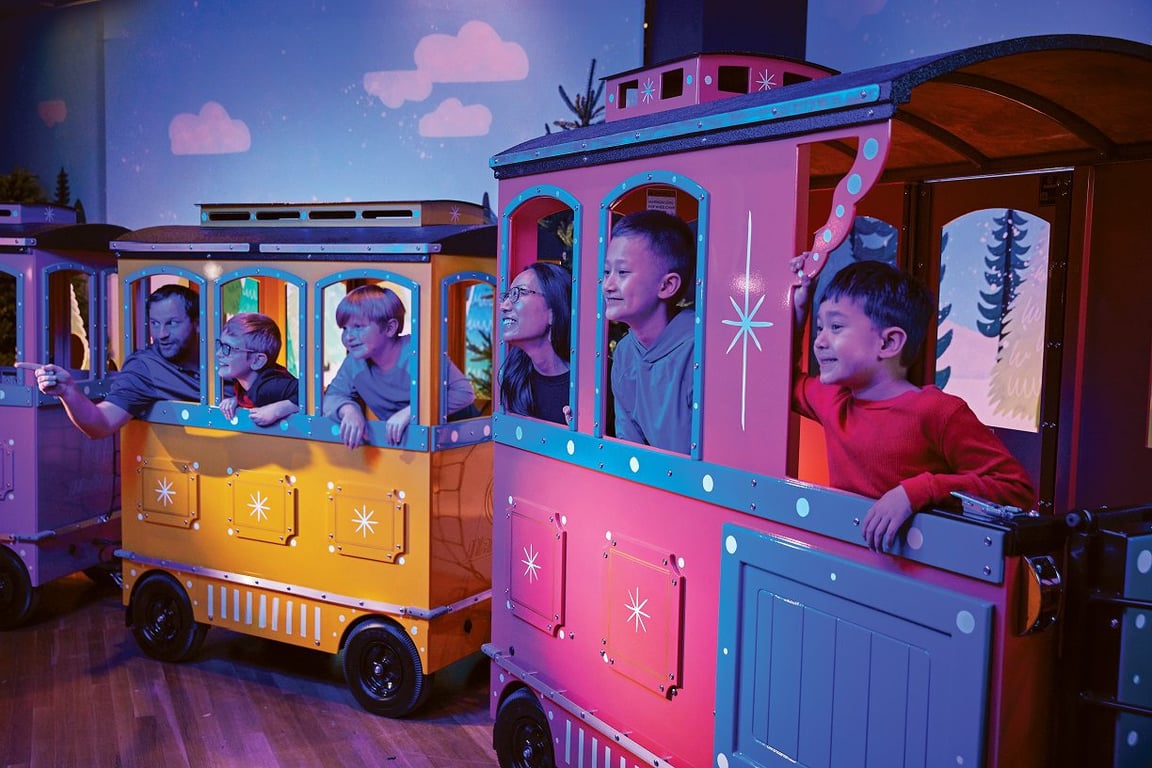 Holiday Train Rides in Indiana:
Location: Fort Wayne Railroad | Fort Wayne, IN
Dates: November 25, 26, 27; December 3, 4, 10, 11, 17, 18
Price: $39-$49; 2 and under free
Purchase Tickets Here – Tickets go on sale Nov. 9, 2022
From the moment you arrive until the moment you leave, your visit to the Candy Cane Express will be an all-out festive celebration filled with holiday spirit. You'll enjoy the activities throughout the event such as a visit from Santa, milk & cookies, holiday music and games.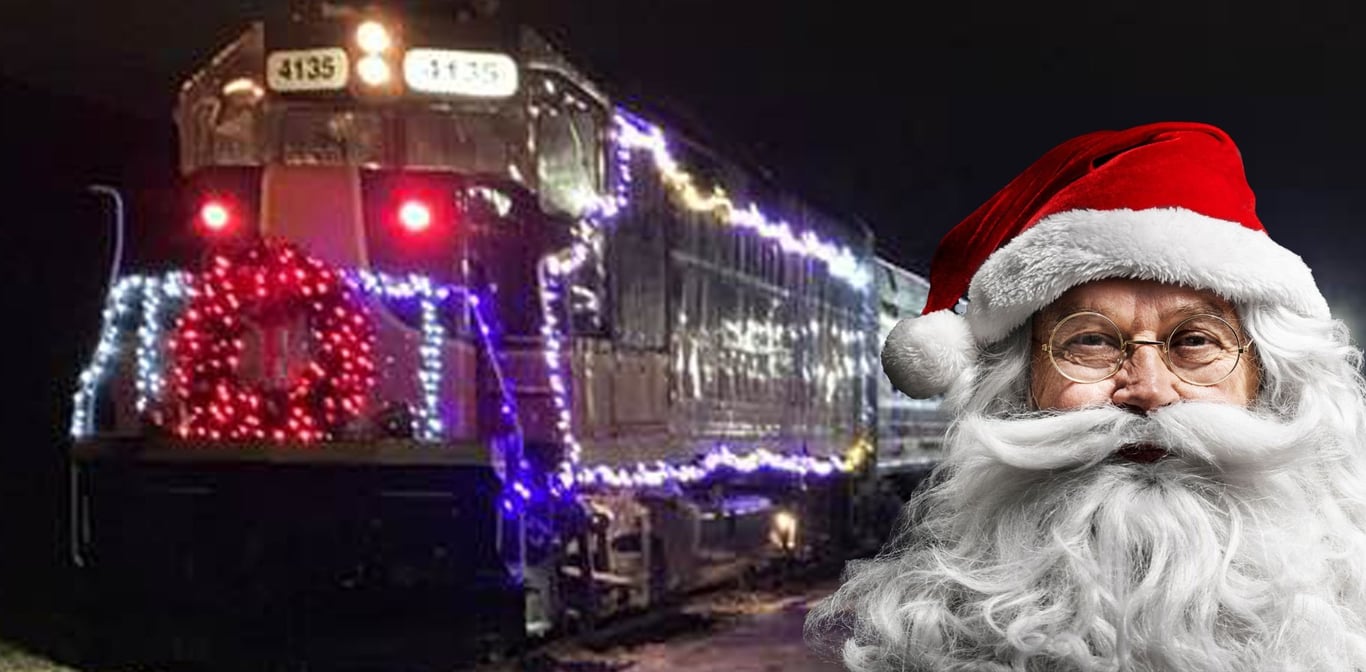 Location: Fort Wayne Railroad | Fort Wayne, IN
Dates: November 26, 27; December 3, 4, 10, 11, 17, 18
Price: $8, children 3 and under are free
Purchase Tickets Here – Tickets go on sale Nov. 9, 2022
Explore Santa's railroad workshop, enjoy a cup of hot chocolate and climb aboard his red caboose during the 20th Annual Santa Train, snow or shine! Tickets are $8.00 each and children under 3 are free. Each trip is operated by a vintage diesel locomotive and lasts approximately 20 minutes. All food and drink sold separately.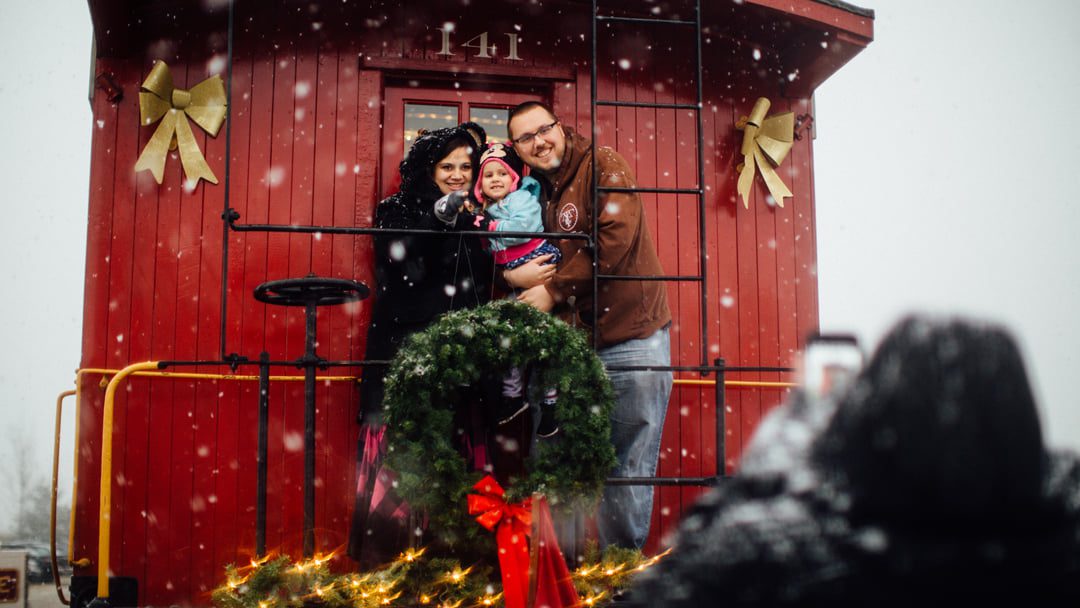 Location: French Lick Scenic Railway | French Lick, IN
Dates: Friday-Sunday from Nov. 4-Dec. 23; and December 20, 21, and 22.
Price: Tickets range from $35-$90. Children under 2 are free.
Purchase Tickets Here – *LIMITED AVAILABILITY*
Set to the sounds of the beloved movie soundtrack, passengers will relive the magic of the classic story as they are whisked away on THE POLAR EXPRESS™ for a magical 80-minute trip through a rail yard, neighborhoods, and through a tunnel on the way to The North Pole. The conductor will come through to punch your ticket, and Santa and his helpers board the train to greet passengers and each guest is given the first gift of Christmas – a silver sleigh bell (to take home!). On the return trip from the North Pole, elves on each car lead passengers in caroling and onboard entertainment. Kids under 2 are free.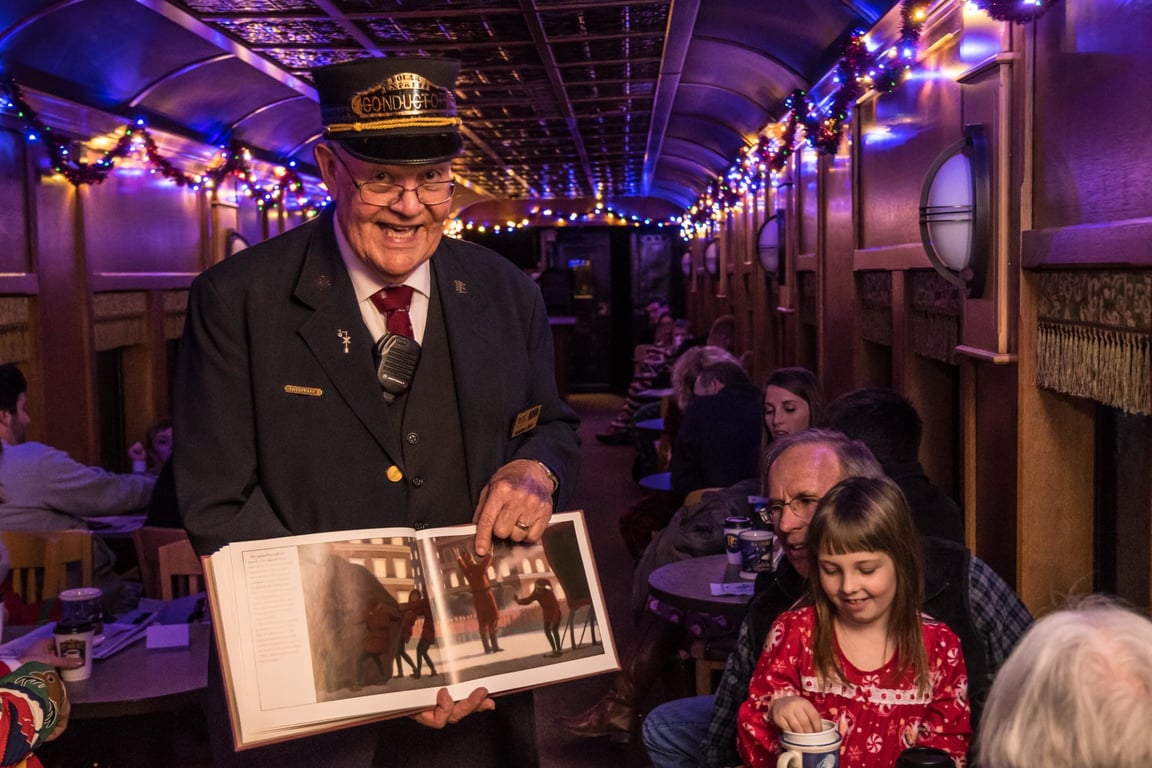 Location: Whitewater Valley Railroad | Connersville, IN
Dates: Fri-Sun Nov. 11-Dec. 17
Price: Tickets are $39 per person ages 2 and up.
Purchase Tickets Here
The Polar Express comes to life when the train departs Connersville's Grand Central Station for a journey through the quiet countryside for a special stop at the "North Pole" to allow Santa Claus to board the Polar Express. Guests on board will enjoy hot chocolate and a cookie while listening and reading along with the magical story.
THE POLAR EXPRESS™ Train Ride is a magical re-creation of the classic children's story. Passengers are served hot chocolate and a treat by dancing chefs, enjoy a reading of the book by Chris Van Allsburg, and receive the first gift of Christmas (a silver sleigh bell) after Santa and his elves board the train at the North Pole. During the trip, the conductor will punch everyone's golden ticket and Santa will briefly visit with each family.
Upcoming Holiday Train Rides: