It's the most wonderful (and sparkling) time of the year! There's no better way to celebrate the holiday season than by visiting one of the many spectacular Christmas light shows in Indianapolis. Buckle up and explore these spectacular drive-through light shows in the comfort of your own car — guaranteed to put you in the holiday spirit.
4 Drive Thru Christmas Light Shows in Indianapolis:
Christmas Nights of Lights
Location: Indiana State Fairgrounds, 1698 E 42nd St., 46205 *Use gate 12 on 42nd Street*
Dates: November Nov 11, 2022 – Jan 02, 2023
Hours: Dusk until 10 pm
Cost: $30 carload special (up to 8 people)
Christmas Nights of Lights drive-thru light show is returning to Indianapolis for it's 3rd season. Prepare to be dazzled as you drive through an over 2–mile route that's full of colorful light displays set to holiday music, a 300-foot tunnel, a 240-foot wall of lights and more merriment, all from the comfort of your own vehicle!
Magic of Lights at Ruoff Music Center
Location: Ruoff Music Center, 12880 E. 146th Street, Noblesville
Dates: Nov. 18, 2022 – Jan. 2, 2023
Hours: Monday-Thursday: 5:30-10 pm; Friday-Sunday: 5:30-11 pm
Price: Starting at $25 per car
Magic of Lights™ is a unique and dazzling drive-through holiday lights experience to celebrate the season. Pile everyone into the car and experience the Magic of Lights from the safety and comfort of your own car as you wind through the sparkling path. At every turn, the magical route is overflowing with spectacular light displays that bring your favorite holiday themes and characters to life.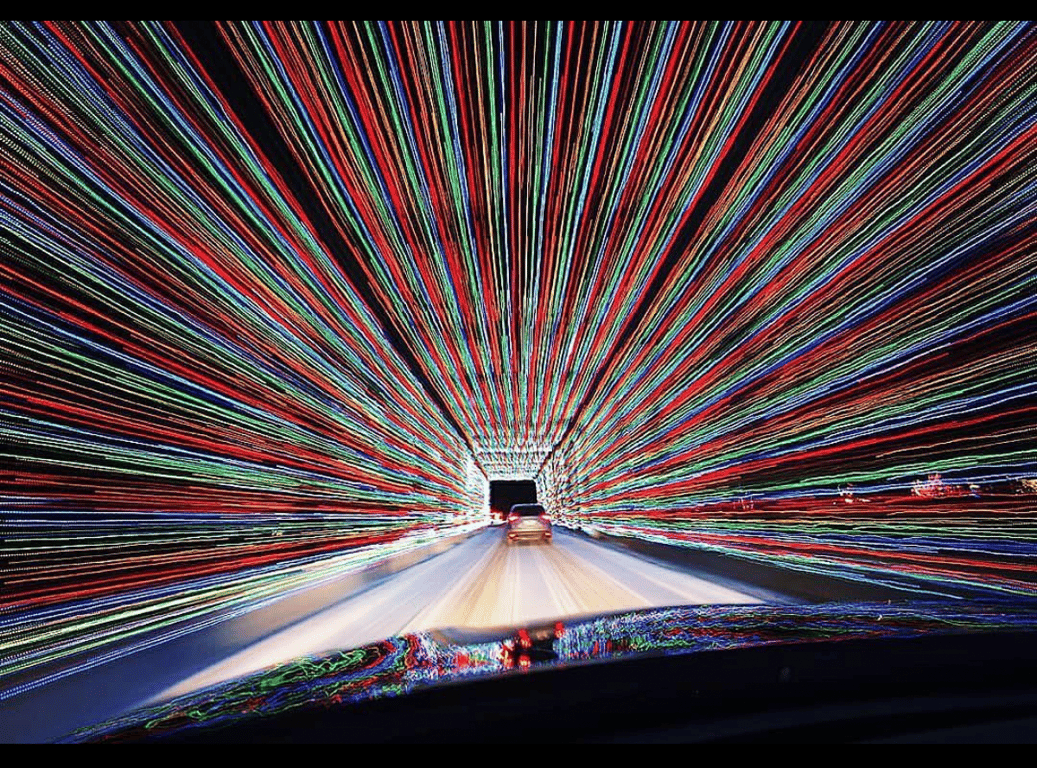 Dasher's Lightshow
Location: Castleton Square Mall, located at 6020 E. 82nd St, Indianapolis
Dates: Nov. 15-Dec. 31, 2022
Hours: 5:30-10:30 pm
Price: $29.95 per vehicle
Find tickets here.
A new Christmas light show coming to the parking lot of Castleton Square Mal for the holiday season. The Dasher's Lightshow will allow families from Nov. 25 – Dec. 31, 2022, to experience holiday lights in a more interactive and modern way than through traditional neighborhood displays. Families can connect their vehicle radio to a dedicated radio station and watch the roughly one million lights and displays dance and blink in sync with holiday music favorites.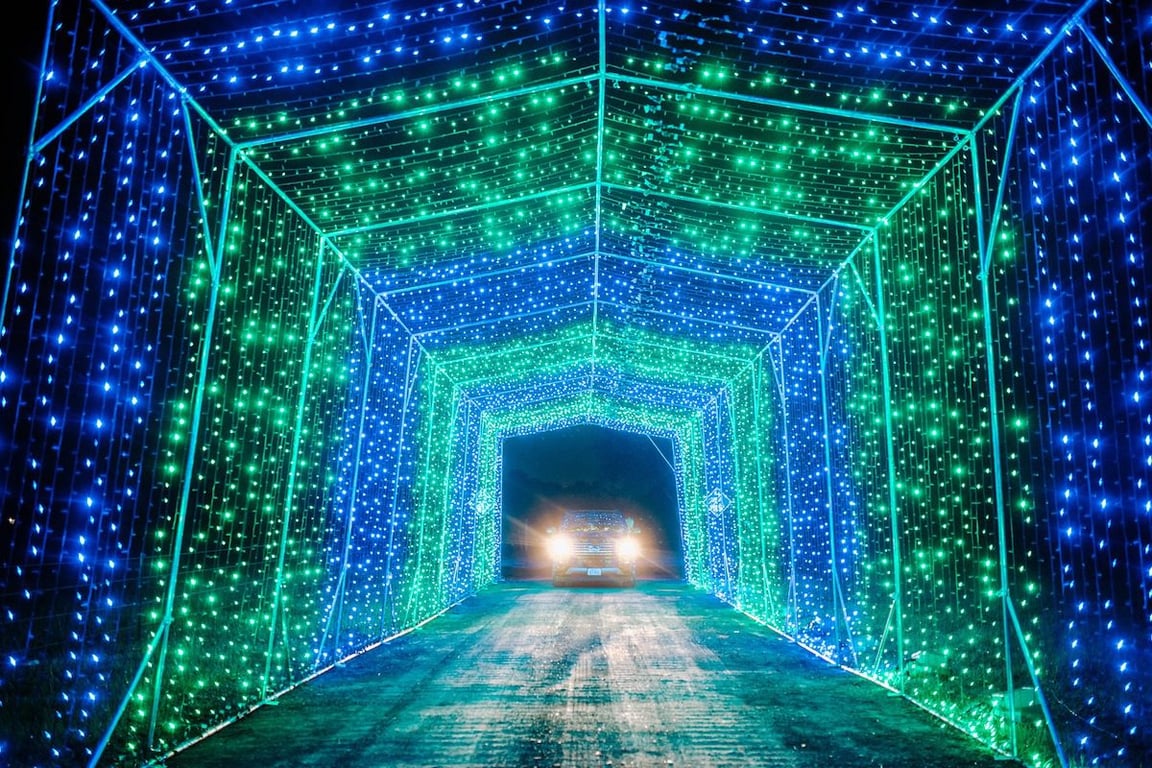 Danville Winterland Holiday Light Show
Location: Ellis Park, 600 E Main St, Danville
Dates: Nov. 18-Dec. 24 (closed on Thanksgiving)
Hours: Sun-Thurs: 6-9 pm; Fri-Sat: 6-10 pm
Price: $5-10/Car
Winterland Holiday Light Show in Ellis Park in Danville, Indiana, showcasing hundreds of thousands of lights in hundreds of displays to celebrate the holiday season. New this year, a 30-foot Christmas tree with lights synchronized to your favorite Christmas music.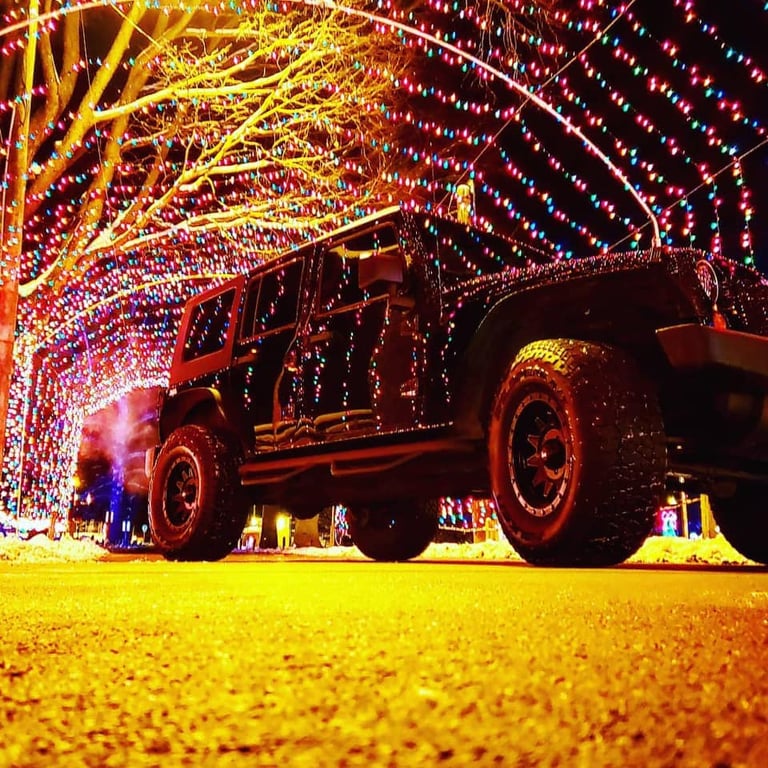 Worth the Drive: Lights Under Louisville
Location: Ellis Park, 600 E Main St, Danville
Dates: November 11, 2022, to January 1, 2023
Price: $34.99
Lights Under Louisville is a holiday light show that is truly one-of-a-kind. Located in Louisville, Kentucky, the Lights Under Louisville light show is the only underground drive-thru holiday light show in the world.