Hi September. Well you sure snuck up fast after the hullabaloo of back-to-school and summer-end. Pools are closed, and naturally we're now focused ahead on Fall.
So here's to September! And to all the FREE things for the family to do this September in Indianapolis.  
FRI 01- SUN 03
The activities include rides, a kid's tent, black jack, poker, raffle, silent auction, community barn sale, and a beer garden. There will also be a Texas Hold'em tournament on Sunday evening. Pre-registration for the tournament will be available on Friday and Saturday night during the festival.
Location: St. Joseph Catholic Church, Time: 5:00- 11:00 pm
SAT 02
Georgia Street will be transformed for Indianapolis Labor Fest, a stret festival featuring live music, food, beverages and family-friendly activities Bring your kids down to the Eskenazi Health Indy LaborFest Kids Zone with face painting, bounce house and zipline, just to name a few. Check out Yacht Rock Revue live, a beer zone and more.
Location: Georgia Street- Downtown Indy, Time: 11:00 am
Ages 2-10 residents are $2 and non-residents are $3 (adults and kids under 2 are free) admission payable on-site the day of, with cash or credit.Thanks to the Greenwood Fire Department, Greenwood Police Department and other local friends of the parks for joining us in bringing out their special vehicles for your kids to explore up close and personal!
Location: Greenwood Middle School, 523 S Madison Ave Greenwood, Time: 9:00 am- 12:00 pm
THURS 07
Preschoolers are invited to act out the story of a duck and friends in this Portuguese folk song with a live violin performance. Coming together in a circle, children will take turns participating in singing, dancing and acting while learning cooperation. This program will be presented by local musician Cathy Morris. Call to register 317-275-4340.
Location: Eagle Branch Library, Time: 10:30 am
SAT 09
Approximately 3,000 rubber ducks are numbered and sold to participants for $5 each prior to the race. Then on the day of the event at 5:00 pm, the ducks are released to race down the river. One lucky duck wins $1000.
Location: Downtown Noblesville, Time: 3:00-7:00 pm
SAT 09- SUN 10
On this day Chinese people lay out fruits and mooncakes to celebrate the day by sitting together and gazing at the moon. The Moon Festival is not only about worshiping the Moon Goddess, but also about showing appreciation for Heaven, Earth, and family unity. The round shape is a symbol of unity.
Location: Indiana Design Center, Time: 7:00 – 9:00 pm, Phone: 317-590-7522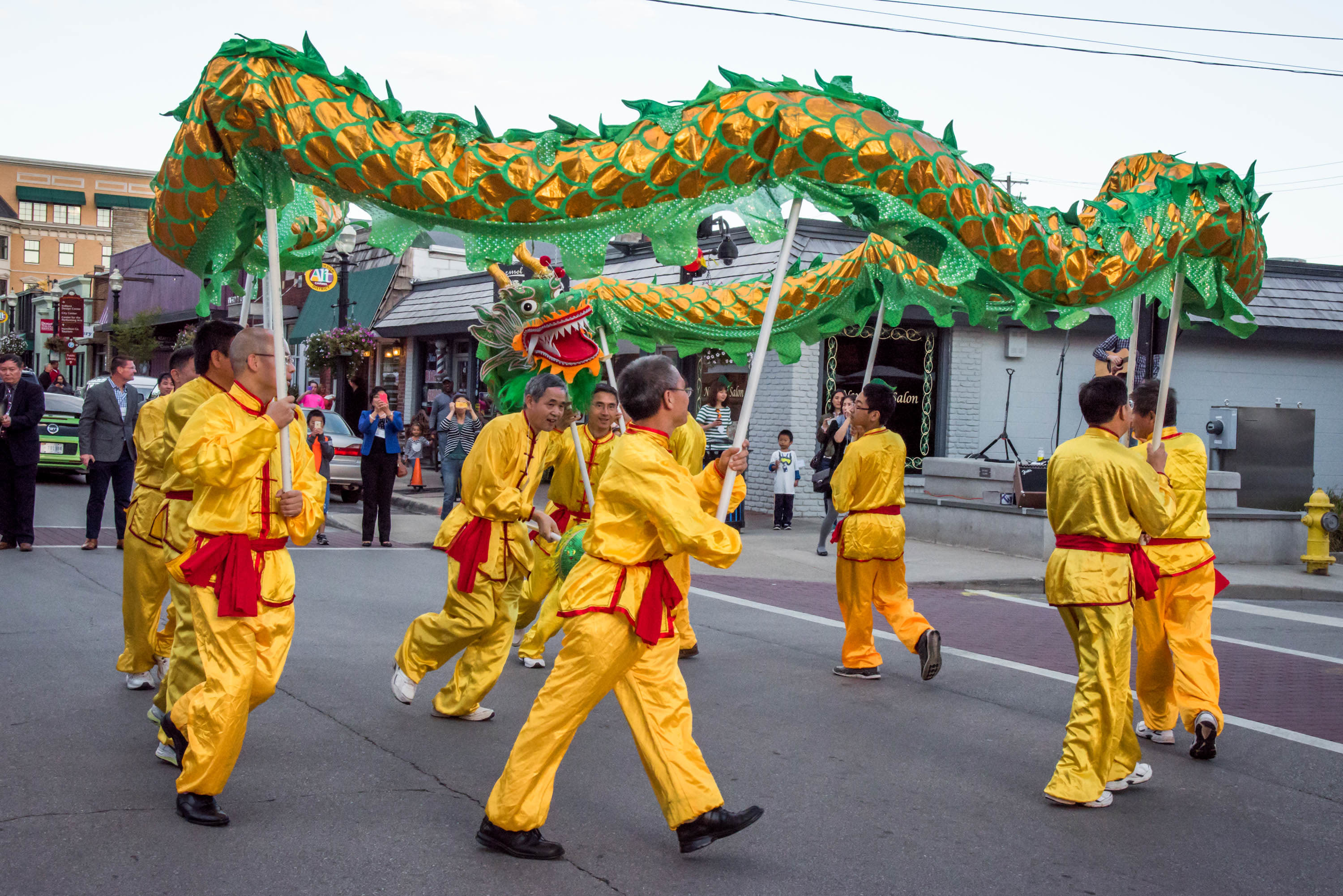 SUN 10
For children (birth-5yrs) and their Grandparents (parents can tag along as well). Arts & crafts, carnival inspired fun, dancing and nostalgic activities. Plus a keepsake for Grandma & Grandpa. Everyone's invited- members and non-members welcome. There is no charge for this event.
Locations: (Carmel- 12524 N. Gray Rd, 46033 317-574-9626) (Greenwood-1001 N. SR135, 46142 317-885-9154), Time: 9:00 am- 1:30 pm
THURS 14
Annual Irish festival showcasing music, dance, sports, shopping, sheep herding, food, drink and more. $12 advance; $17 gate; $7 kids 5 – 13, Military & IBEW members.
Location: Military Park, Time: 5:30- 10:30 pm
FRI 15- SUN 17
The family-oriented festival includes food booths offering lamb shanks, falafel, gyros, kibbee, kafta, desserts and pastries, honey balls and grape leaves. You can take a guided tour of the newly built church's unique architecture and Greek iconography and learn about the Eastern Orthodox Christian faith. Enjoy a live band, entertainment and a merchant booths featuring jewelry, art and icons, olive wood crafts, and groceries. Your children can also enjoy a zip line and bounce houses in the carnival area.
Location: St. George Orthodox Christian Church, Time: 1:00- 5:00 pm
SAT 16
Preschoolers are invited to join Express Kids for an imaginary train ride with animals on board, all smiling and singing! They can enjoy marching, matching, singing and sign language. This program will be held in the Learning Curve. Call to register.
Location: Central Library, Time: 11:00 am- Noon, Phone: 317-275-4222
Since 1980, La Plaza's FIESTA Indianapolis has been the premier celebration of Latino culture in Indiana, bringing together a vibrant and diverse community and enhancing the cultural fabric of Indianapolis. Over 15,000 Hoosiers join the FIESTA celebration every year, where they enjoy a full day of music, dancing, food, children's activities, a health and wellness fair and community service booths.
Location: American Legion Mall, Time: Noon- 10:00 pm
Our Fourth Annual Early Literacy Fair is full of fun activities that build brain cells! Don't miss our big fall event throughout the Children's Department for children ages 0-5 and their families! This year's theme is Things That Go! Music with JIM GILL at 10:30 and noon, Meet ELEPHANT & PIGGIE and FROGGY! NEW! Weather permitting, enjoy a bubble truck and other vehicles outside on our front circle. TALK, SING, READ, WRITE, and PLAY activity stations, Hands-on science, Tech petting zoo, Face painting, Preschool dance party, Photo ops galore and more!
Location: Carmel Clay Public Library, Time: 10:30 am- 3:00 pm
SUN 17
"The dog days of summer" takes on a whole new meaning this year as Roberts Park hosts an outdoor ice cream social and Blessing of the Animals. Celebrate the joy and companionship that pets bring to our lives, and honor the unique contributions of service animals to the community. Ice cream and pet treats will be available. Donations of dog and cat food will be appreciated. Please bring pets on leashes or in carriers for the comfort of all attendees. Water and waste bags will be available. Free.
Location: Roberts Park United Methodist Church, Time: Noon- 2:00 pm
FRI 22
Movies in the Park returns this fall with all of your favorite blockbusters! Bring a blanket and pack a picnic for these free movies that start at sunset. Mobile concessions are available for purchase during the event, and be sure to share your pictures with us using #FishersMovies!
Location: Nickle Plate District Ampitheater, Time: 7:45 pm
SAT 23
The city of Indianapolis is hosting the annual Indianapolis Chinese Festival on September 23 at IUPUI's Wood Plaza. This festival is held during the month of Chinese Moon Festival, which is the second largest Chinese festival after Chinese New Year. The Moon festival in China is a celebration of the harvest with family and friends. Free.
Location: IUPUI Wood Plaza, Time: 12:00 pm- 6:00 pm
Museum Day Live! is an annual celebration of boundless curiosity hosted by Smithsonian magazine. Participating museums and cultural institutions across the country provide free entry to anyone presenting a Museum Day Live! ticket and their guest. (The Museum Day Live! ticket provides free admission for two people.)
Location: Rhythm! Discovery Center, Time: 10:00 am- 5:00 pm
SAT 23- SUN 24
There will be over 130 juried artists exhibiting in watercolor, oil, 2D, jewelry, photography, 3D, wood, sculpture, pottery and more! Children will have fun with Face painting, Dooley the Clown, a caricature artist, and more.
Location: Carmel Arts & Design District, Time: 10:00 am- 6:00 pm
The 18th Annual Rocky Ripple Festival is an art-filled, high energy day of live music, local art, multi-generational creative activities, delicious food, beer and wine by local vendors. Voted the most family friendly local festival of its kind, this is the last hurrah of the summer! Over seventy artist booths, six bands, kids' activity area, drum circle, dancing, fun, fun, fun.
Location: Rocky Ripple Hohlt Park, Time: 11:00 am- 6:00 pm
SUN 24
As part of Central Library's 100th anniversary, individuals of all ages are invited to a presentation celebrating the history of Central Library and the city of Indianapolis. Refreshments will be provided. This program will be held in the Nina Mason Pulliam Indianapolis Special Collections Room on Level 6 of Central Library. Re-live the "Headlines of 1917" during this presentation by Bill Beck and Dr. William McNiece of the Marion County Historical Society.
Location: Central Library, Time: 2:00- 4:00 pm, Phone: 317-272-4100
THURS 28
The orchestral experience is rich in repertoire, performances, and venues. The orchestra's home is Clowes Memorial Hall, a 2,200 seat theatre located on Butler's campus. Off-campus concerts are presented throughout the state of Indiana, the Midwest, nationally and internationally as well as at national convention. In the pit of Clowes Hall, the BSO collaborates in stimulating performances with the Butler Ballet and other performance groups on campus.
Location: Schrott Center for the Arts, Time: 7:00 pm
SAT 30
Each year, JDRF One Walk brings together more than 900,000 people across the country to change the future for people living with type 1 diabetes (T1D). This fun, family–friendly event gives people with T1D—and their friends, family and co–workers—the opportunity to raise money for life-changing T1D research.
Location: Victory Field, Time: 9:00 am
The annual St. Louis de Montfort Fall Festival offers parishioners and community fun filled activities for adults and children of all ages! Join them for fellowship, food, games, live music and more!
Location: St. Louis de Montfort Catholic Community, Time: 2:00- 11:00 pm
Circle City's 2017 family friendly celebration of urban sustainability – farm, food, health and environment. Enjoy over 50 hands-on demonstrations, exhibits, children's activities, music, and food. Kimbal Musk of The Kitchen Community presents the Keynote at 1 p.m.
Location: !, Time: Noon- 6:00 pm
It is recommended that you shred any documents that include a signature, an account number, a social security number, or medical or legal information. There is no limit on the number of documents residents may have shredded and no charge for this service. Drop off documents or wait while they are shredded. All shredding will be done onsite. Cardboard boxes will be returned to the patron. Call 317-571-4292 for more information.
Location: Carmel Clay Public LIbrary Northwest corner of gated parking lot, corner of Main Street & 4th Avenue S, TIme; 10:00 am- 12:00 pm