Prep at Brebeuf is an all-encompassing summer camp program that provides academic workshops and athletic camps. These summer workshops will provide middle-school students with engaging activities and experiences to enhance their summer vacation. Before and after care will be available.
Camp Dates: Sessions available from Jun 6 – Jul 22
Phone: (317­-524­-7114
Address: 2801 West 86th Street
---
Kids will learn, laugh, and sing together in a vigorous, fast-paced environment. Activities include: learning songs from a variety of cultures, vocal development, games to develop rhythm, music reading, drumming, movement, recorder, and playing in a mallet percussion ensemble. It ends with a public concert with the Indianapolis Children's Choir!
Camp Dates: June 13-17 & July 25-29
Camp Hours: 9am to 4pm
Phone: (317) 940­-9640
Address: 4600 Sunset Avenue, Indianapolis, IN 46208
---
Camp Crosley's summer camp program serves over 2300 campers ages 6-15 each summer. 1 week sessions begin June 5th and end August 6th. The positive camp community promotes a true sense of belonging, self confidence, strong character, and new skills. Over 100 years of creating "Experiences that last a lifetime."
Camp Dates: June 5 – August 6
Camp Hours: 1 week sessions Drop off Sun – Pick up Sat
Phone: (574) 834­-2331
Address: North Webster, IN
---
For ages 3-grade 9. Camp JCC days are full of activities, including daily use of our 70,000 square foot Eskenazi Water Park with two slides and a 300-foot long lazy river and Wednesday and Friday cookouts. We're proud of our fully trained, professional and committed staff; about 90% of our counselors return each year to instill in campers core values like kindness and appreciation. We offer extended care for 7-9 am and 4-6 pm.
Camp Dates: May 23-Aug 5
Camp Hours: 9 am-4 pm
Phone: (317) 251­-9467
Address: 6701 Hoover Road
---

The Indianapolis Art Center believes creative expression is an integral part of intellectual growth. Our Youth & Teen programs encourage curiosity, problem solving, independence, self-confidence, self-expression and a sense of community among peers. Along with the art making process, Fine Arts Day Camp is also designed to include an art history component and an exploration of art from different cultures.
Camp Dates: March 21-25 and March 28-April 1
Camp Hours: 8:30 am-5:30 pm
Phone: (317) 255­-2464
Address: 820 E. 67th St
---
Register now for athletic and enrichment camps at Camp Cathedral! Choose from 39 sports camps and 53 enrichment camps with everything from study skills to performing arts! Whether you want your student to improve academic performance, train for the "A" team, get more playing time, master a new stkill, or just have a great time, Camp Cathedral has all the options all summer-long at one great location, on the beautiful 40-acre campus of Cathedral High School. New this year: Volleytots volleyball camp, Minecraft camp, coding camp, Jedi camp, and more!
Camp Dates: June 6 through July 29
Camp Hours: 8:30-11:30 pm and 12:30-3:30 pm
Phone: (317) 968­-7413
Address: 5225 East 56th Street, Indianapolis, IN 46226
---
Campers, ages 4 – 13, experience hands on activities, both inside and outdoors catering to your child's educational and artistic needs across our 152 acre campus. Campers will experiment with traditional and nontraditional materials, make a portfolio of work to take home, and be featured in an end-of-the-week exhibition. Register early as camps do sell out!
Camp Dates: May 23-July 29
Camp Hours: 8 a.m.-5 p.m., 9 a.m.-3 p.m. or 2 p.m.-5 p.m.
Phone: (317) 295­-5377
Address:1805 East 86th Street, Indianapolis, IN, 46240
---
EVERY SUMMER HAS A STORY. Find yours at the Y! The YMCA of Greater Indianapolis has more than 100 camps at 28 locations around the city for the best adventures in Day Camp, with traditional, arts & crafts, sports, and specialty/enrichment camp options. Looking for an amazing overnight experiences? Then the Flat Rock River YMCA Camp is for you!
Camp Dates: Beginnig in May, through August
Camp Hours: varies (6am-6pm and overnight)
Phone: (317) 865­-6476
---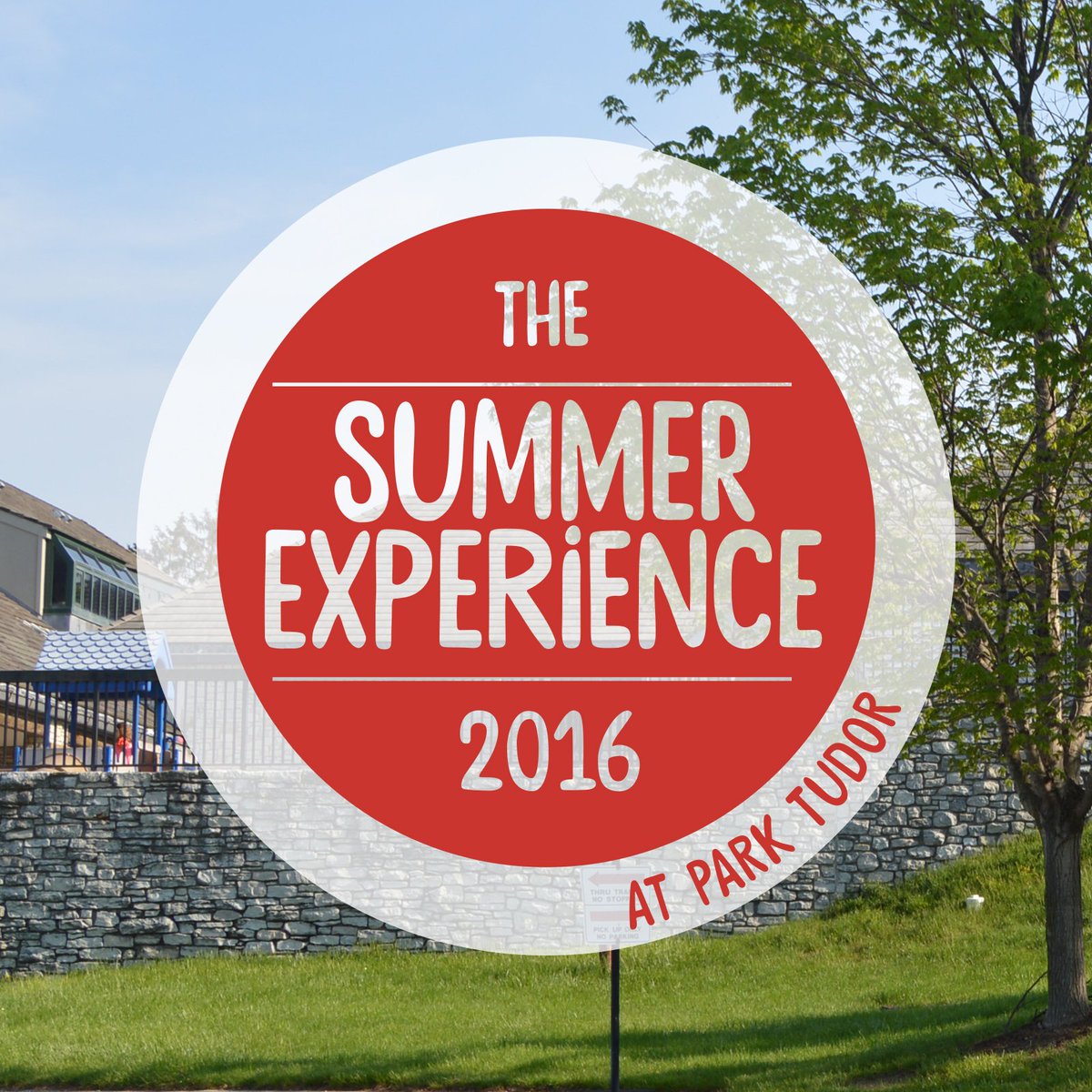 Looking for a rewarding and enriching academic summer program in Indianapolis? Look no further than Park Tudor, which offers a variety of fun and educational summer classes and camps. Park Tudor School invites all students ages 3-18 to attend its summer programs. In keeping with the mission of Park Tudor School, you will find our summer programs offer small class sizes and varied experiences that will foster creativity and a joy for learning.
Camp Dates: June 6th – July 29th
Camp Hours: Mornings 9-noon Afternoons 1-4
Phone: 317­-415­-2898
Address: 7200 College Ave, Indianapolis, Indiana 46240, United States
---
YAT offers week long acting camps ending in original productions for K-7th graders. Themes include Harry Potter, Percy Jackson, Goldilocks and more! For teens we have week long sleep away camps where participants create an original, theatrical piece. Themes include a comedy scary movie and a mockumentary of camp life.
Camp Dates:June 13th – July 30th
Phone: (317) 432­-8352
Address: 401 E. Michigan St. Indianapolis, Indiana 46204